Conferences
Health in harmony with nature
Discover the wonderful world of medicinal plants and their benefits.
Since ORTIS was created in 1958, the art of plant-based health has considerably evolved.
Today, we now distinguish between:
Herbalism and its traditional "old-wives" remedies, , which anyone can prepare using medicinal herbs from their garden
the relevant synergism of plants which are studied and processed scientifically, ensuring optimum efficacy and safety.
Today, awareness and respect for the fundamental rules for a healthy lifestyle based on naturopathy are essential to preserving one's health.
If you are interested in finding out more about these fundamental rules and the benefits of medicinal herbs for your vitality, come and visit, by attending our conference or having a guided tour of our Herba Sana garden.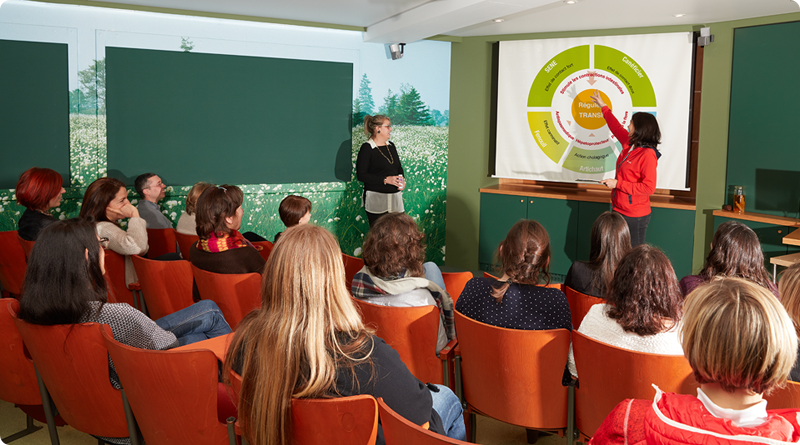 Our conferences
Programme (2hrs30)
---
Reception:
Presentation by Laboratoires ORTIS:
Taking care of yourself with nature:
HERBAL MEDICINE: how does this differ from herbalism, homoeopathy and aromatherapy? How does it work and how we benefit from it, safely and effectively?
Use of ORTIS natural health products in the naturopathic concept
How to create your own natural medicine cabinet to safeguard your health?
ORTIS Shop with personalised health advice:
---
General public:
group of at least 10 people (40 maximum)
By appointment at Ortis:
all year round. Tel.: 080 44 00 55
Price:
For information: The conference and guided tour may be combined on the same day, for a full programme at ORTIS on the theme of health, in harmony with nature!