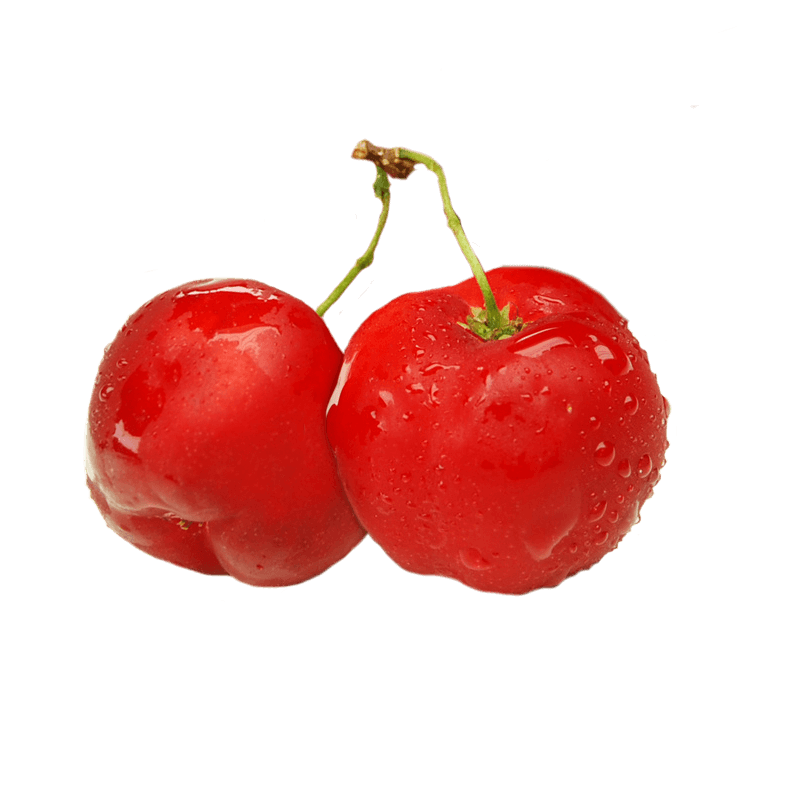 Barbados cherry
An evergreen bush (or shrub) – Opposite, oval or elliptical leaves with a pointed tip – Bright red flowers that bloom three times a year and that are grouped into axillary inflorescences – Edible fruit, with a pleasant, acidic flavour and a remarkably high vitamin C content (contains 20 to 30 times more vitamin C than oranges).
Latin name
Malpighia punicifolia L.
Origin
Tropical regions of South America (particularly Peru and the Amazonian rainforests of Brazil and Venezuela) – Also present in the Antilles where it is known as the "West Indian cherry".
Active components
Flavonoids: Contribute to antioxidant activity
Usage
The bush is often planted in ornamental gardens and hedges. It can also be cultivated indoors as a bonsai tree. The fruit is edible and can be pressed into a juice. In Brazil, the fruit is traditionally used to treat dysentery, diarrhoea, fever and hepatic disorders. Barbados cherry is mainly used thanks to its naturally high content of vitamin C. The content is higher before the fruit ripens. Vitamin C protects cells from oxidative stress 1-3, and contributes to the effective function of the immune system 4 and improves the absorption of iron. 5
Bibliographical references
24 tablets (1/morning)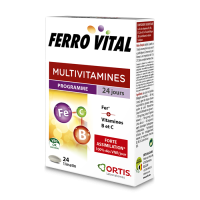 ---
Iron particularly easy to assimilate Covers 100% of the requirement for iron, vitamins C, B2, B12, B6 and f
...
60 tablets (30 days)
---
Red vine, butcher's-broom and horse-chestnut help to support normal circulation Vitamin E helps to protect
...
The health claims that feature on our website in relation to the plants contained in our products are compliant with the list of health claims awaiting final assessment by the Community authorities (cf. website of the European Commission: http://ec.europa.eu/nuhclaims/). However, they may be subject to modification following their assessment by the national competent authorities.
The health claims relating to other nutrients or substances contained in our products that feature on our site are compliant with Regulation No. 432/2012 of the Commission of 16 May 2012 which establishes a list of authorised health claims authorised in relation to food products, other than those in reference to the reduction of the risk of disease as well as community-based development and child health (cf. website of the European Commission: http://ec.europa.eu/nuhclaims/).