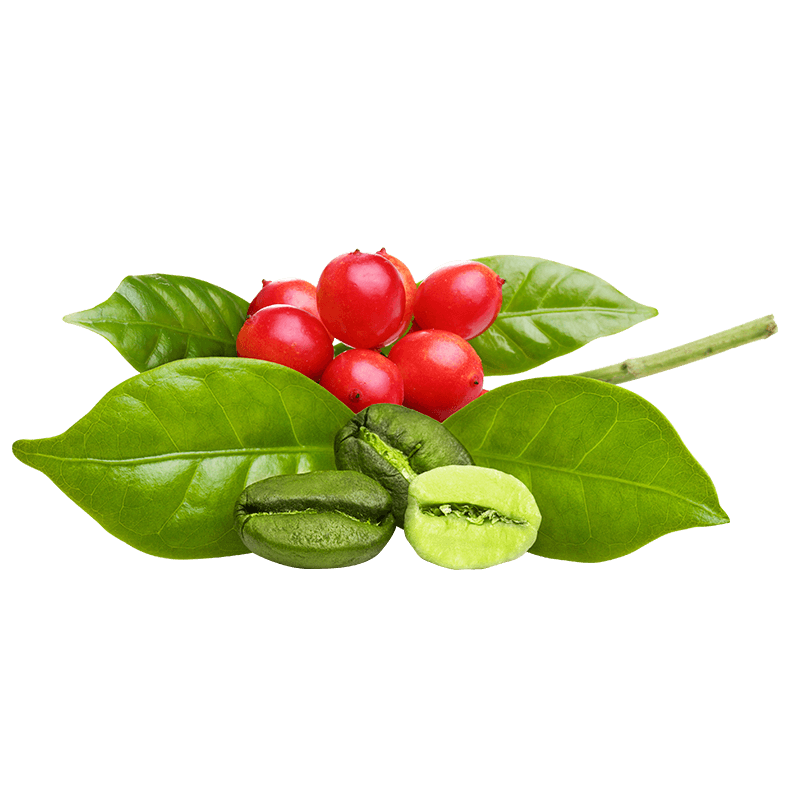 Coffee
A small tree of less than 9 m in height, which likes the shade of the taller trees and is trimmed to 2 to 3 metres in plantations - The leaves are evergreen, bright green, and elliptical in shape - The flowers are white, and smooth and are grouped into glomerules of 3 to 7 at the axils of the leaves - Fruits (drupes called "cherries"), bright red in colour or purple when ripe, with a sweet pulp, containing two seeds sitting face to face, in the characteristic shape of a coffee bean.
Origin
Tropical regions of Africa or Asia.
Active components
Xanthine alkaloids (caffeine, theophylline, theobromine): stimulate the central nervous system and the cardiovascular system, reducing drowsiness and increasing vigilance.
Phenols (chlorogenic acid): this compound is known as an antioxidant, but also slows down the absorption and release of glucose in the blood after a meal.
Usage
Coffee is the popular drink prepared using the roasted beans of this plant. Coffee is specially appreciated for its flavour, aroma and stimulating effect. It is, without doubt, one of the most popular drinks. Consumed in moderation, coffee is a healthy drink that is rich in antioxidants. 1-7
Bibliographical references
14 days (250 ml)
Cherry flavour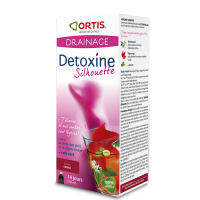 ---
A 14-day cleansing programme! Meadowsweet helps support water elimination functions Red vine helps to red
...
The health claims that feature on our website in relation to the plants contained in our products are compliant with the list of health claims awaiting final assessment by the Community authorities (cf. website of the European Commission: http://ec.europa.eu/nuhclaims/). However, they may be subject to modification following their assessment by the national competent authorities.
The health claims relating to other nutrients or substances contained in our products that feature on our site are compliant with Regulation No. 432/2012 of the Commission of 16 May 2012 which establishes a list of authorised health claims authorised in relation to food products, other than those in reference to the reduction of the risk of disease as well as community-based development and child health (cf. website of the European Commission: http://ec.europa.eu/nuhclaims/).