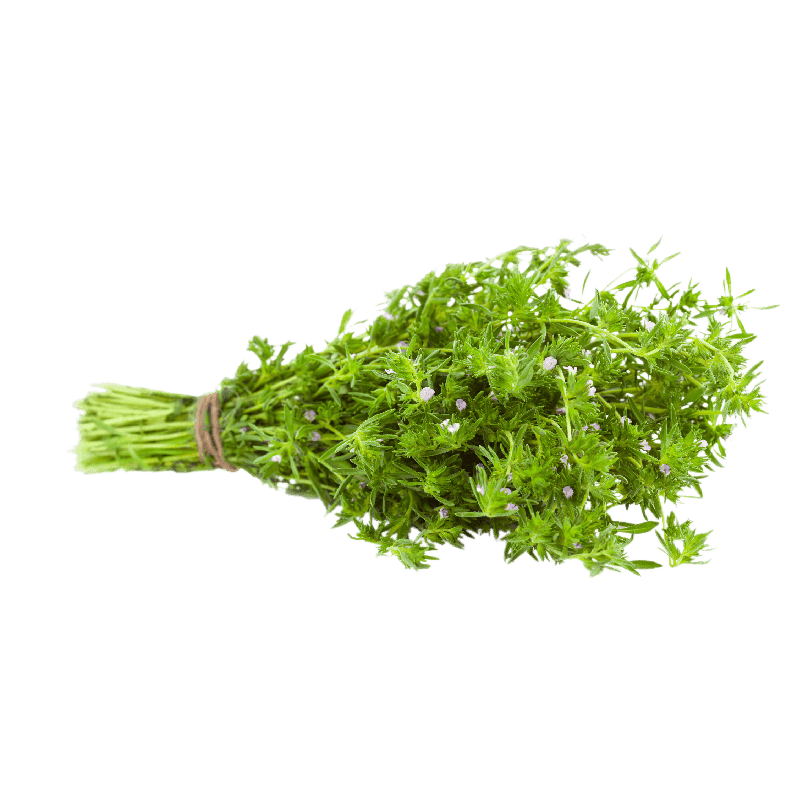 Common thyme, garden thyme or farigoule thyme
Thymus vulgaris is a small, dense, and highly aromatic perennial sub-shrub, of 7 to 30 cm in height, that is greyish or green-grey in colour. Its stems, which are woody at the base and herbaceous higher up, are almost cylindrical, and are grouped into dense clusters or bushes. Its leaves are very small, oval, lance-shaped, with rolled edges on the underside. Its flowers are almost pink or white. NB: The interesting thing about thyme is that it presents a highly diverse range of chemotypes, thus granting it a wide variety of medicinal compounds. Thyme linalool is distinguished from the other chemotypes by its additional branches and clusters, and it is smaller and more dense.
Latin name
Thymus vulgaris L.
Origin
It is a species commonly found in the sunny garrigues and steppes of southern Europe and North Africa. Common thyme is indissociable from Mediterranean culture, but as an aromatic plant, thyme crops are found all over the world.
Used part
The aerial parts of the plant.
Active components
Essential oil (thymol, carvacrol): this is the principal component responsible for its antiseptic, expectorant (loosens phlegm) and digestive properties. Flavonoids: these substances are antioxidants, but in the case of thyme, they also have an antispasmodic effect. Tannins: have an astringent effect and contribute to the antiseptic properties.
Usage
Thyme is planted as ground cover and in rock gardens. Of course, the plant is mainly grown and used as a culinary herb. It promotes the digestion of food. It is ideal to season poultry, game, seafood, lamb, fish, vegetables, soups, potatoes, sauces, marinades and salads. It is an ingredient in the spice blend known as 'herbes de Provence'. Combined with a few sprigs of parsley and a bay leaf, it is called 'bouquet garni', and is used to add flavour to all sorts of dishes. When using thyme essential oil, it is important to take into account the composition of the various compounds. There is a distinction between seven different chemotypes or 'chemical species'. The 'linaloliferum' chemotype provides an essential oil with a high linalool content, which guarantees a very mild action. Thyme is used for its emollient expectorant effects on a cough during a cold. It also strengthens the immune system 1-8The thyme linalool variety is known for being one of the most gentle varieties, which is even recommended for use in children. 9
Bibliographical references
The health claims that feature on our website in relation to the plants contained in our products are compliant with the list of health claims awaiting final assessment by the Community authorities (cf. website of the European Commission: http://ec.europa.eu/nuhclaims/). However, they may be subject to modification following their assessment by the national competent authorities.
The health claims relating to other nutrients or substances contained in our products that feature on our site are compliant with Regulation No. 432/2012 of the Commission of 16 May 2012 which establishes a list of authorised health claims authorised in relation to food products, other than those in reference to the reduction of the risk of disease as well as community-based development and child health (cf. website of the European Commission: http://ec.europa.eu/nuhclaims/).