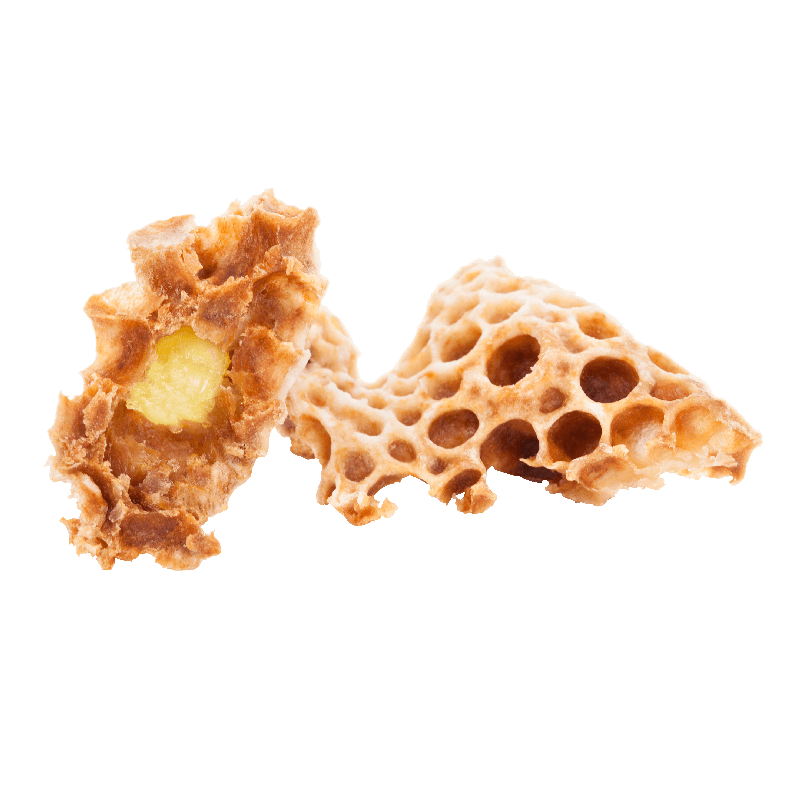 Origin
Proteins (royalsin): have an antibacterial effect. Essential amino acids: are rich in essential amino acids for the proper function of the organism. Complex of vitamins (especially B vitamins) and minerals: important for the cell metabolism. Organic acids: have a bacteriostatic and antifungal action Fatty acid (10-hydroxy-2-decenoic acid): considered a substance with antibacterial properties and used as a marker to verify the quality of pure and natural royal jelly. Neopterin: plays an essential role in the immune system. Sugars (comparable to honey): contribute to the nutritional content. Acetylcholine: essential neurotransmitter for the central nervous system.
Used part
Royal jelly is used as a component in a certain number of skincare products and natural beauty products. In traditional medicine, royal jelly is used to stimulate recovery, to protect the liver and as an immunomodulator. Since it is considered to stimulate and tone, it is often applied to obtain a sensation of well-being.
Bibliographical references
250 ml
Without alcohol
---
Ginseng promotes tone and vitality. It supports physical and mental performance Panax ginseng C.A. Meyer wh
...
The health claims that feature on our website in relation to the plants contained in our products are compliant with the list of health claims awaiting final assessment by the Community authorities (cf. website of the European Commission: http://ec.europa.eu/nuhclaims/). However, they may be subject to modification following their assessment by the national competent authorities.
The health claims relating to other nutrients or substances contained in our products that feature on our site are compliant with Regulation No. 432/2012 of the Commission of 16 May 2012 which establishes a list of authorised health claims authorised in relation to food products, other than those in reference to the reduction of the risk of disease as well as community-based development and child health (cf. website of the European Commission: http://ec.europa.eu/nuhclaims/).